I work in several different styles. Though these three styles appear very different, they are similar in that I am trying to capture the energy of the moment.
Abstracts
Using acrylic paint as a medium, I spend a lot of attention mixing the colors while referring to color combinations in nature. Then with careful manipulation, sometimes only using my hands, I allow the paint to pool and flow, creating the natural abstractions. Frequently I find some of the most exciting areas to be rather small, so photograph and enlarge the area creating new compositions. I look for compositions that create imaginary landscapes or suggest cosmic imagery.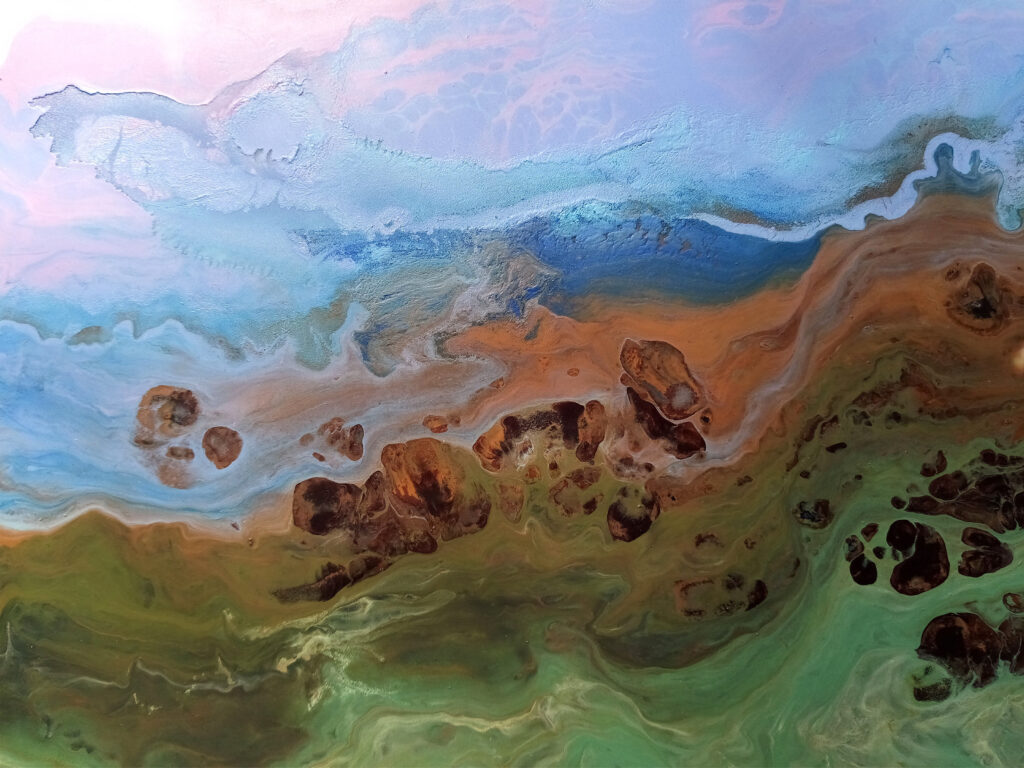 ---
Watercolors
Endlessly intrigued with nature, the focus of much of my paintings has been local birds and vegetation. My work is influenced by classes taken with several Chinese artists. The use of the bamboo brush and minimal brush strokes lends itself to the freshness of the subject. I continue to explore the fluidity of watercolor and strive to capture the energy of nature's ever changing imagery.

Card packs – set of 4, size 5.5″ by 4.24″ each $8.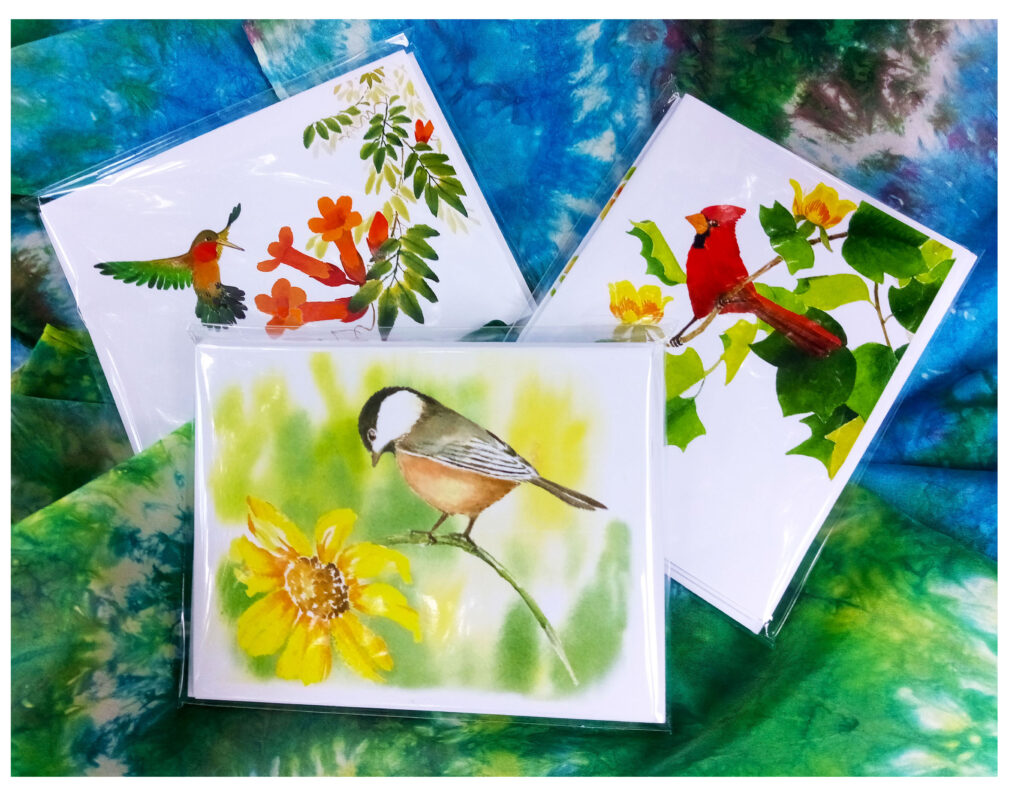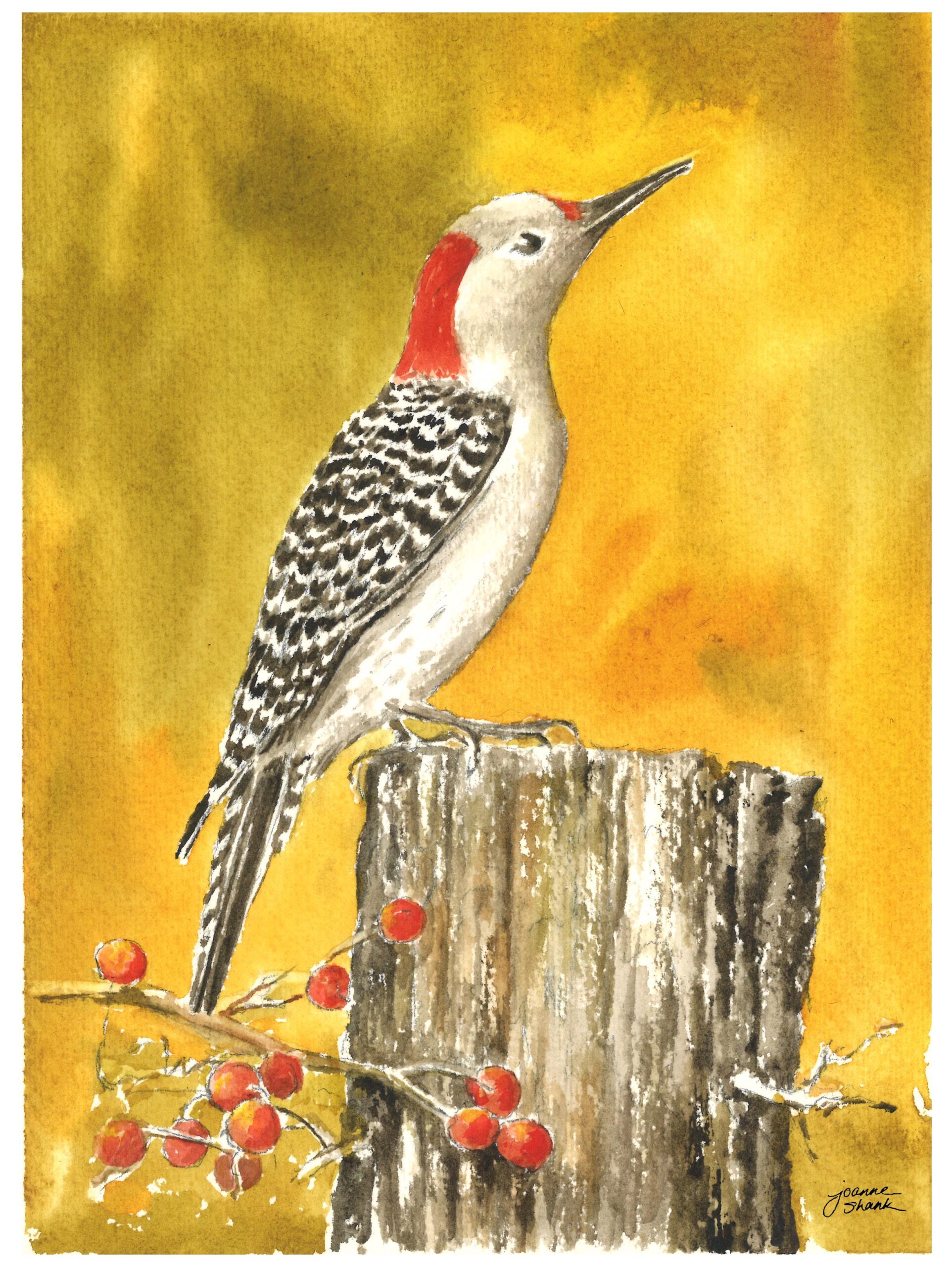 ---
Musician Gesture Drawings
For years I have taken a sketch book with me when I go to listen to musicians perform. It's part of the shared experience. Their music and energy influences the lines so it's kind of like dancing on paper. It try to capture the essence with the fewest lines.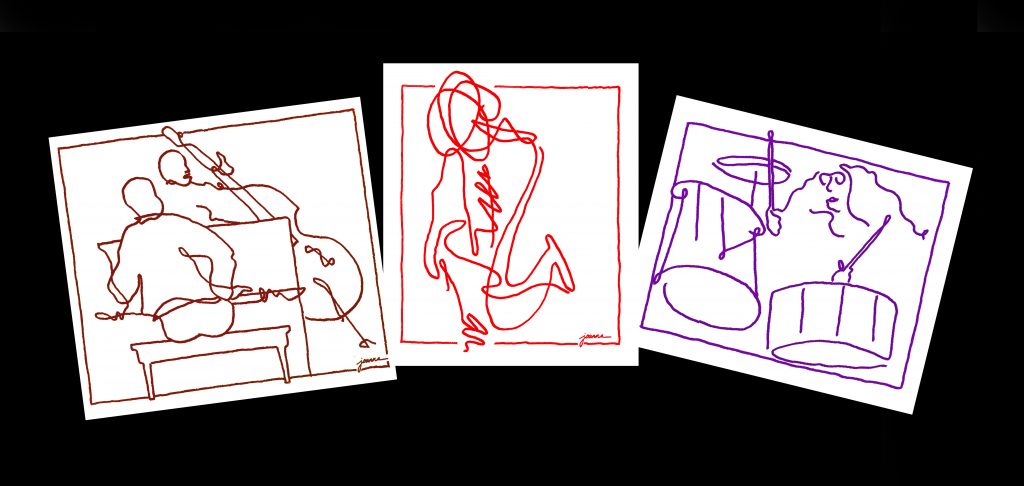 ---

For more information, questions, and to purchase please visit www.joanneshank.com
Commissions Welcomed
Graduate of the School of the Art Institute of Chicago
Member of Watercolor Society of Indiana
Signature Member Bloomington Watercolor Society
Member of Hoosier Salon
Arts Alliance of Greater Bloomington
Accepted in juried state WSI Exhibit at Indianapolis Museum of Art – 2016
Best of show, BWS Group Exhibit during month of Art of Chocolate – 2020
Hancock County Will Vawter Exhibition – 1st Place Award – 2021
Member of Hoosier Artist Gallery in Nashville
Work currently displayed locally at –
By Hand Gallery
Venue Gallery & Gifts
Arts Alliance Center