COMING UP NEXT: Preview show through September at Arts Alliance Center Gallery in College Mall, Bloomington, IN. Opening September 1st
The Bloomington Open Studios Tour is a collective of professional artists who hold exhibitions together in August and September, and open their studios to the general public for an exciting weekend in mid-October.
Bloomington Open Studios Tour Artists Present! displays a selection of new work from each of the artists in the BOST (Bloomington Open Studios Tour) collective. The exhibit is a sneak peek at some of what will be on display in each of the artists' studios for the tour. The 15 artists in the BOST collective are each established professional artists who have been deeply involved with developing and supporting a vibrant arts community on Bloomington for years.
The work on display include a variety of techniques, media, and subject matter. Approaches range from folk traditions to story telling to the functional to abstract expressions.
Fall, 2023 Events
Bloomington Open Studios Tour Artists Present!
Arts Alliance Center Gallery in College Mall
September 1 – 24, 2023
Opening Reception: September 1st, 5 – 8 pm
2023 Studio Tour
Location: Artists' Studios around the Bloomington area
Saturday, October 14, 10am – 5pm
Sunday, October 15, 12pm – 4pm
For this October's tour we invite you to come in to our studio spaces, meet us personally and see our work; examine the materials and tools we use and watch demonstrations that show how we transform raw materials into finished works of art.
Location: Artist's studios in the Bloomington area
This is a great opportunity to ask questions about what inspires artists, to find out how your favorite artworks were made, and to purchase unique, local art.
Plan your own self-guided tour
Explore artist's studios
See new artwork
Creative process revealed
See demonstrations
Collect artwork
Become inspired

Use this site or the free guidebook (available soon) that can be found on this site, at the Bloomington Visitors Center or in most downtown Bloomington art galleries.
Here are the participating artists and links to more of their work.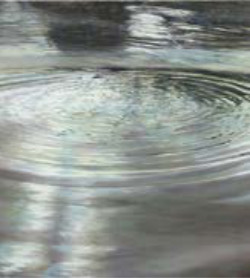 BOST continues its mission to strengthen connections among artists, the public, and tour supporters in our vibrant visual arts community.