During the covid inflected spring and summer of 2020 the Bloomington Open Studios Tour went virtual. Each week a few of the member artists presented a collection of their work and video tours of their studio.
We are hopeful that we will be able to welcome you into our studios again in 2021. Saturday, June 12th and Sunday, June 13th, 2021 are our new dates for an in-studio Bloomington Open Studios Tour.
Here is a collection of all of the galleries, presentations, and videos from our virtual open studios tour.
Zoom greeting from the artists of BOST: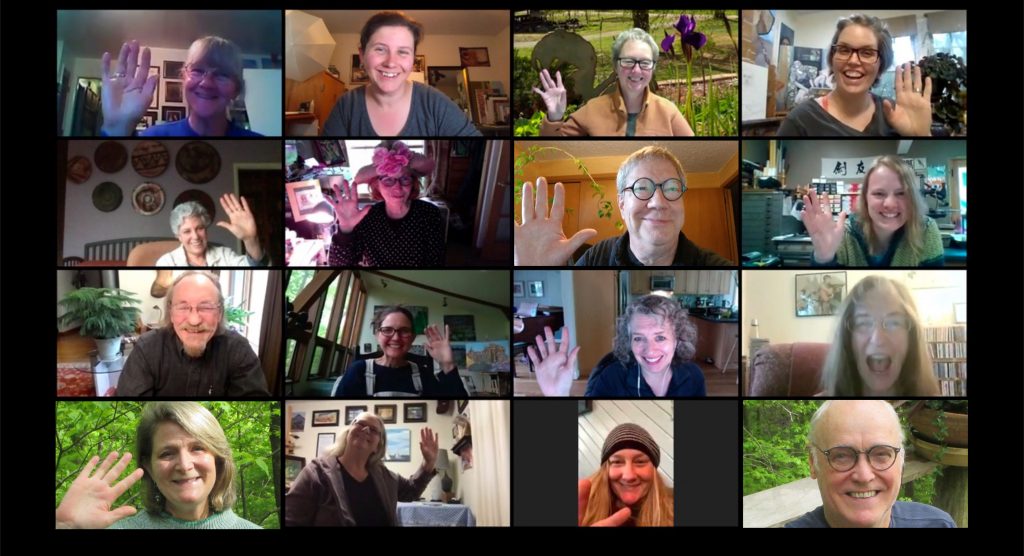 BOST is (left to right, top to bottom in the Zoom screenshot above):
Cheryl Ann Gregg, Cassidy Young, Michal Ann Carley, Ellen Starr Lyon, Dawn Adams, Bonnie Gordon-Lucas, Paul Smedberg, Mary Uthuppuru, James B. Campbell, Meg Lagodzki, Elizabeth Busey, Joanne Shank, Dena Hawes, Kristen Stamper, Christy Wiesenhahn, David Young