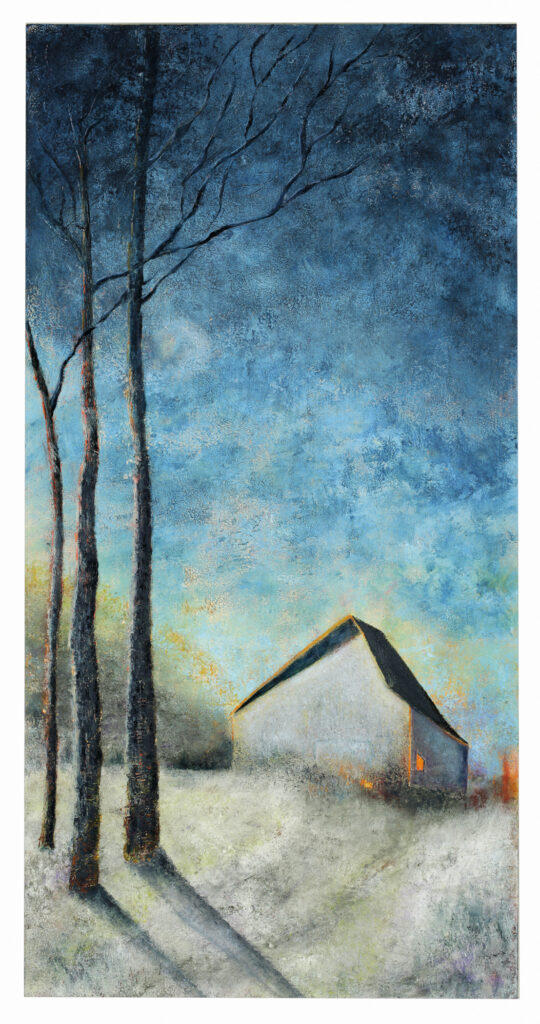 I create art in several mediums based upon my favorite inspirational text, nature and the place where I reside. I currently work in cold wax and oil, which reveal the many layers of transparent color within the painting. During the past couple of years I've created paintings which reflect the beautiful countryside in Southern Indiana. I was also inspired by spending lots of time at the farm of my sweet, late friend, Janiece Jaffe.
In the past my mediums included intricate mixed media paper collage, acrylic on canvas, watercolor and calligraphy. I've designed a series of Judaic prayer jewelry which has been collected by peeps throughout the Jewish world and beyond. I also design personalized, illuminated ketubot, (traditional marriage contracts) for the bride and groom.
The images I create are spiritually infused, joyful, contemporary, and as I've been told, inspirational.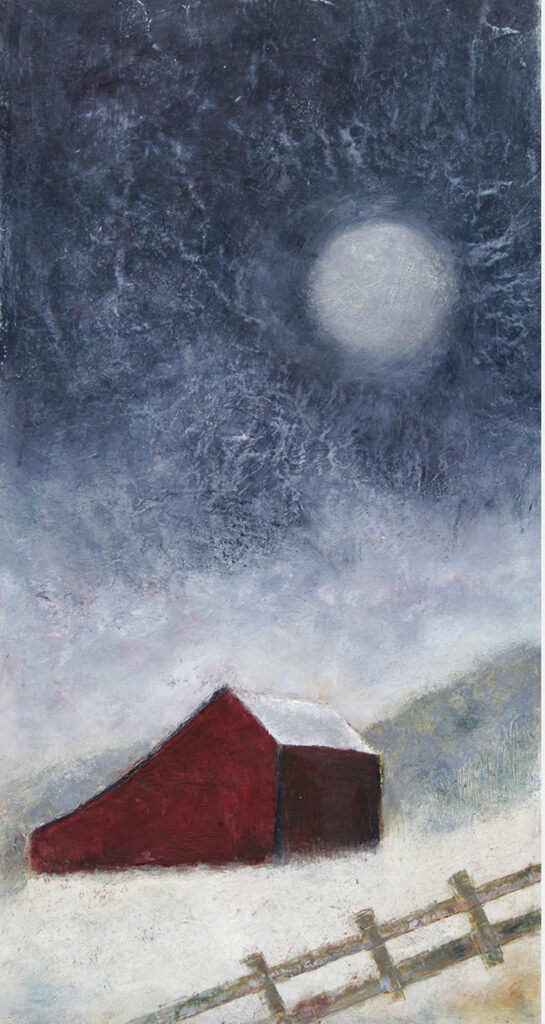 My work has been exhibited and extensively collected throughout America and is in private, organizational, synagogue and church collections.
My husband, Rabbi/Chaplain Leon Olenick, our pups Bea and SweetPea and are happy to call Bloomington Indiana our home for the past 7 years.
My work can be found on my Etsy site: jackieolenick.Etsy.com, my website: www.jackieolenickart.com and on FaceBook at Jackie Olenick.
I welcome home visits to my studio to look at new work, or just for a cup of tea and good schmooze.
Contact me at: jackieolenick@gmail.com or phone or text: 305 490 7003.
Hope to see you at my accessible home studio during the Bloomington Open Studio Tour.